CUSTOMER SERVICE
Shopping bag
You can change product option and quantity in the shopping bag.
If the product in the bag goes out of stock, it will be excluded from the order.
Orders over $60 will be sent free of charge.
There is a possibility that the free gift is provided only for domestic customers. Please kindly understand us.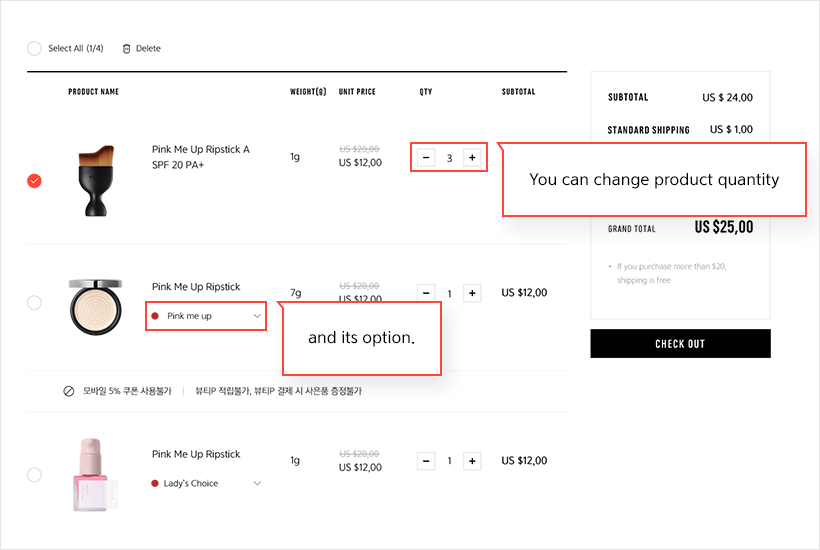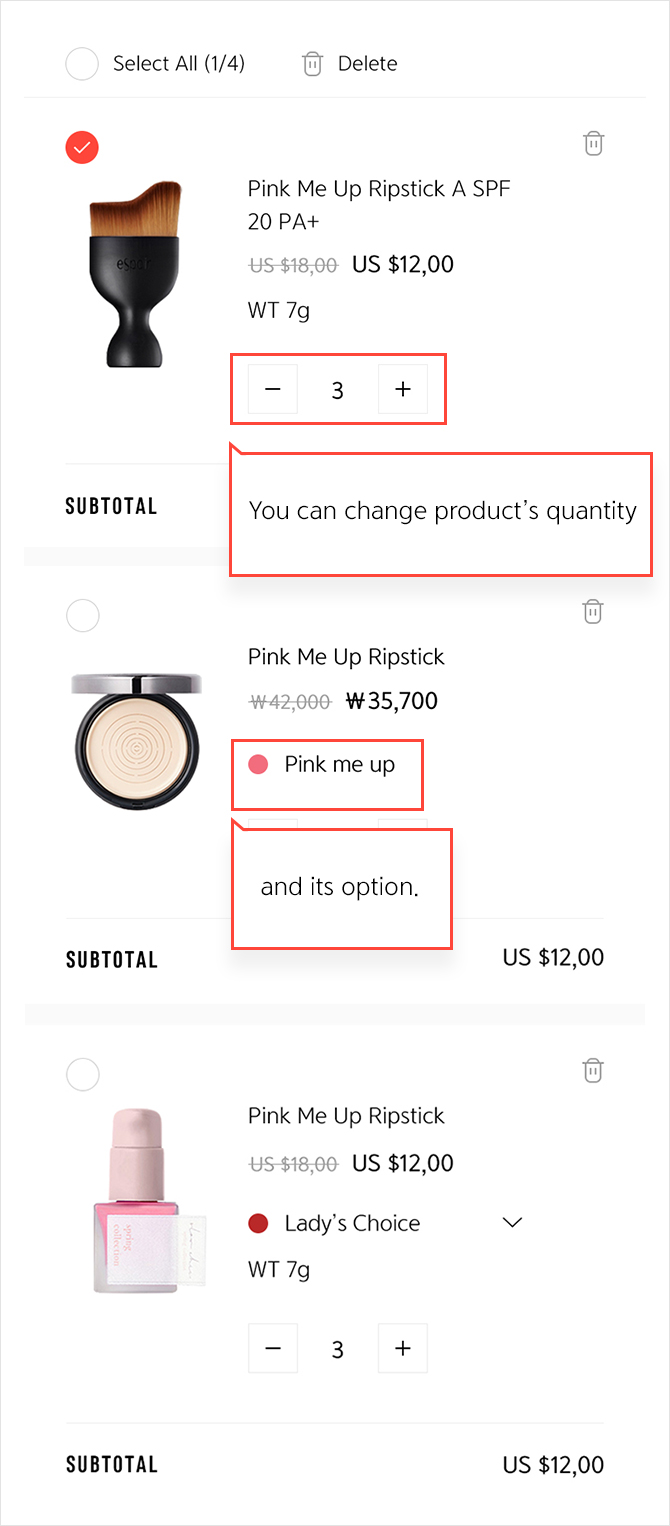 Shipping
Fill out the shipping information form and choose delivery service type.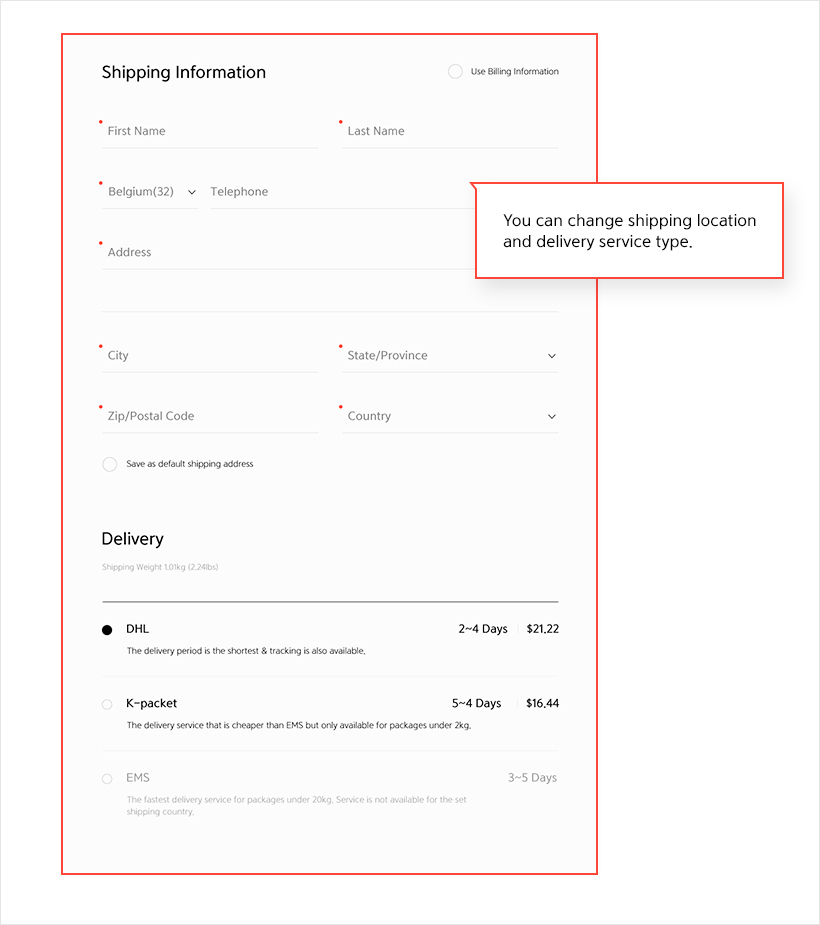 Discount / Benefit
You can use promo code if you have. (Pss! one code per order)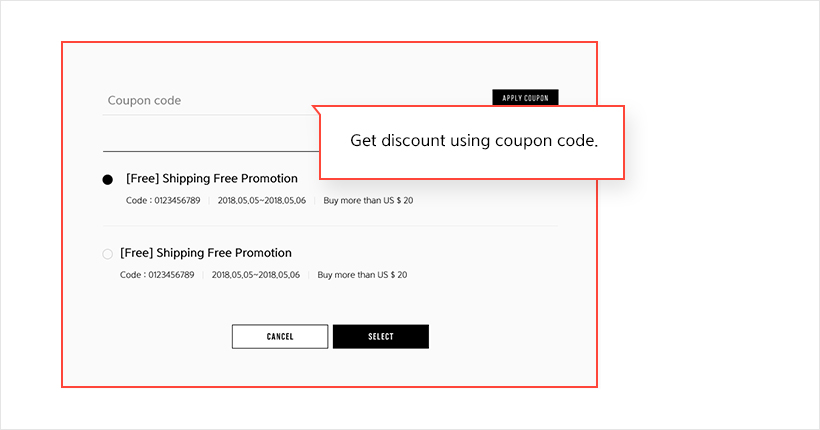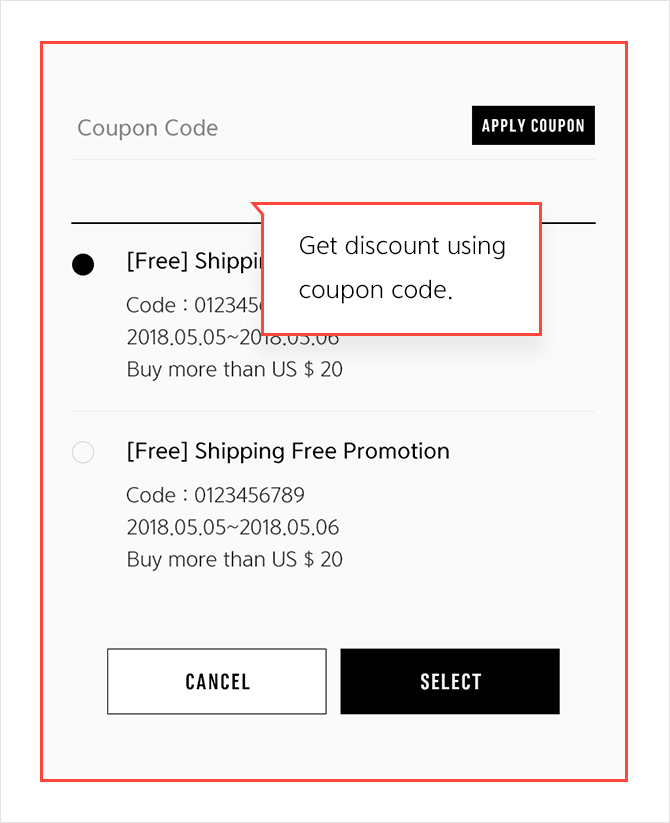 Duties & Taxes
All costs occurred during the Clearance process including import customs, needs to be paid by the customer.
The tax rate applied depends on your ship-to destination.
These charges are separate from shipping charges and you will be billed directly.
Payment
Payment methods differ by country.
Credit card (global): VISA, MasterCard, AMEX, JCB

PayPal (global)