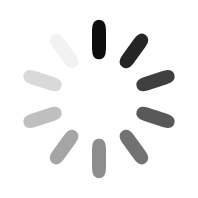 INTRO
MAKE-UP
EXPERT
IN ASIA

We would like to introduce eSpoir
Pro Artist Studio, which will deliver
its makeup techniques and skills
accumulated over the years
professionally and systematically
to our customers.
SCROLL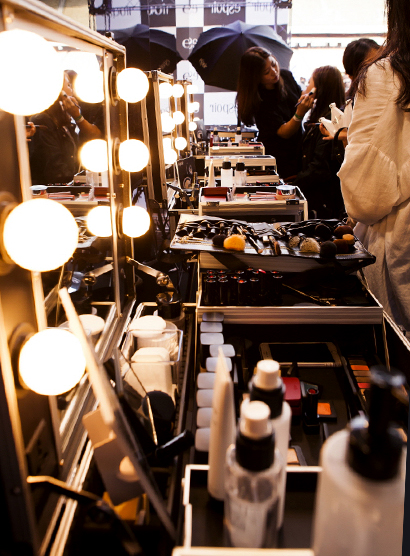 Meet the espoir professionals.

espoir professional artists' studio was modeled after Amorepacific's former showroom, which offered top notch make-up services to actresses and personalities back in the days where professional salons and artists were rare and out of reach. Today, its heritage is carried onto espoir PRO ARTIST STUDIO, leaping into becoming Asia's number one professional make-up house.
The studio serves trendy make-up application with meticulous touch. You will experience one of a kind makeover, also known as espoir's 'Power of Transformation.' Transformations are easy to follow and replicate on your own, thanks to espoir's expert insights and special know-how's.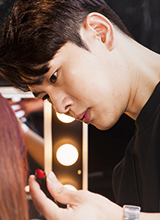 PRO
MAKE-UP ARTIST
TEAM

Based on extensive know-how, five professional makeup artists
at the Pro Artist Studio will provide professional makeover
tips that will improve women's confidence,
including secret makeup tips that will
effectively cover problems,
in addition to the necessary basic items.
The synergy of eSpoir's widely recognized
products and the pro makeup artist team will
suggest interactive solutions that have
not been available through any makeup brands.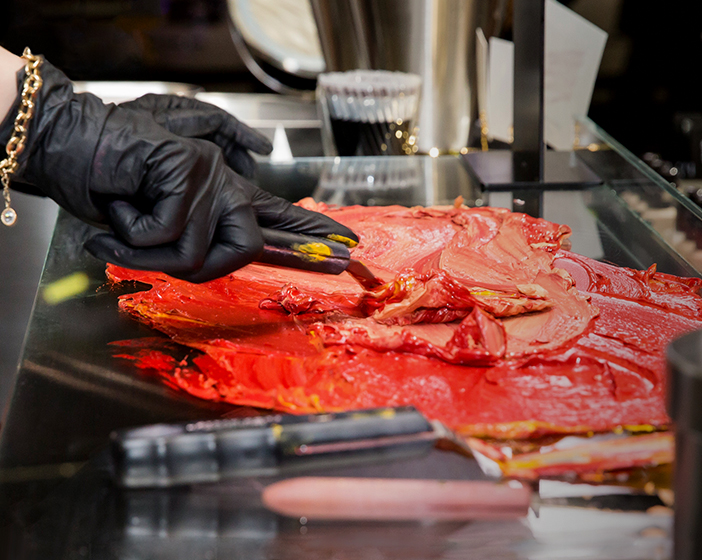 COLOR
EXPERT

We develop customized color shades by studying
the eyes, lips, and skin color and apply
the shades to products.
Research on Asians' skin tone, eyes, and lip color
and research on color variations
according to brightness and chroma
Select various color values suitable for each person's
skin tone and develop an optimized color
chart applicable to anyone
CONTOURING
EXPERT

We research on light reflection and curves connected
along facial lines, and contouring know-how that
provides optimized definition for each individual.
Development of product use and formula suitable
for the facial contour of Asians
Development of products and makeup techniques
for each area as well as makeup skills
for making pores and skin texture look smooth
EXPERTS NOTE

Re-interpret trendy looks to be suitable for eSpoir's tone & manner

ASIAN APPROACH

Makeup How-to Lessons suitable for Asians' facial contour and eyes

INSPIRING SPECTRUM

Introduce inspired media and unique artworks that influenced the development of trends

PRODUCT TRIAL

Share a product introduction and the techniques via various channels

TECHNICAL GENIUS

Share beauty tips about products and makeup techniques developed by artists

DESIRABLE MAKE-UP

Note on visual works such as advertisement visual, product packaging, and project campaign, etc.